When Zach's parents are killed by Double C's riders, he heads for the White Mountains to get ideas about justice from a wise old Apache. At nineteen, he has known only one way of life.  He is about to learn another.  In the process he finds some startling answers from unexpected sources. 

After everything that has happened, answer to his questions should come as no surprise, but when you're young and invincible, life is full of surprises.

In one day, young Morton witnessed the murder of his parents; killed his first man; watched his home go up in smoke and put his horse down. Not surprisingly, he was seeing red - blood red. Certain that a half-breed would get no justice from the law, Zach fled into a mountain snow storm to evade a posse. Pa had talked about an old wise Indian who lived in the mountains of his mother's people. He aimed to find the man - and justice.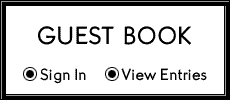 Blood Red

A Western Novel by

L. L. Rigsbee

Please vote for the cover only on the poll below.  Select as many as you feel apply.  Your comments and suggestions about the cover are welcome in the Guest Book below the poll.


ALL RIGHTS RESERVED.

This story may be linked but not copied or reproduced without written permission from the
author
.